2013-05-10. Former Head of State Rios Montt, Guilty of Genocide
 Guatemala City, Guatemala.
May 10, 2013.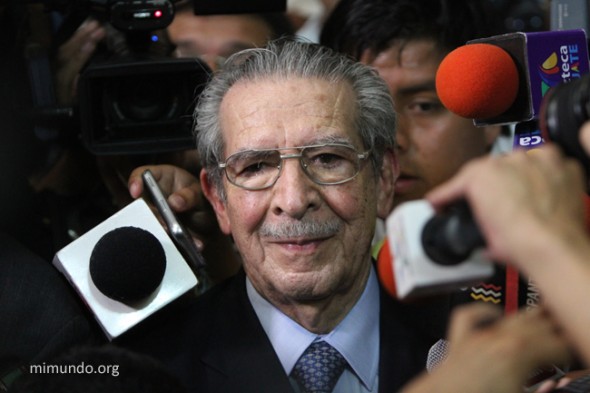 For the first time in world history, a former head of state was not only tried for genocide and crimes against humanity in a national court, but found guilty of these charges. Former Guatemalan de facto head of state Jose Efrain Rios Montt, who ruled Guatemala from March 1982 to August 1983, was sentenced to 80 years of jail. Judge Jazmin Barrios declared that military scorched earth campaigns during that period systematically and repeatedly massacred the Ixil Mayan people and indiscriminate patterns of violence were shown. She concluded that Ríos Montt had both command authority and "full knowledge of what was happening and did nothing to stop it."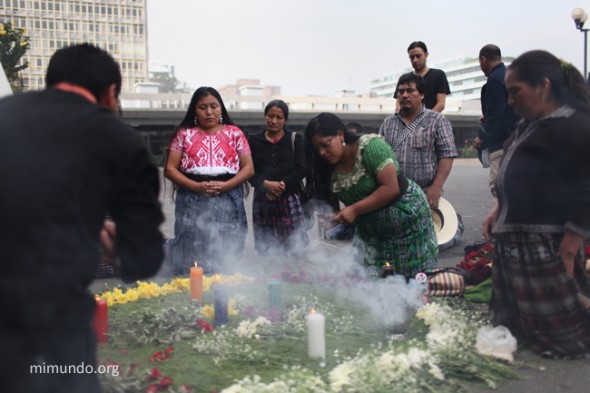 Members of the Comité de Unidad Campesina (CUC) and Coordinación y Convergencia Nacional Maya Waqib 'Kej hold a Mayan Ceremony outside the Supreme Court of Justice the morning before the final audience begins.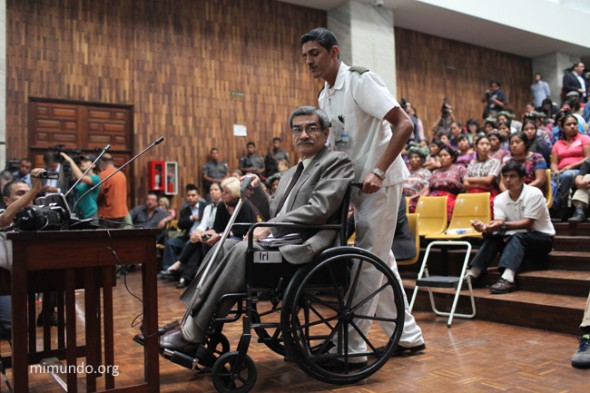 The final audience begins at 8 hours, when José Mauricio Rodriguez Sanchez, former Head of Intelligence during the Rios Montt de facto government, declares himself innocent.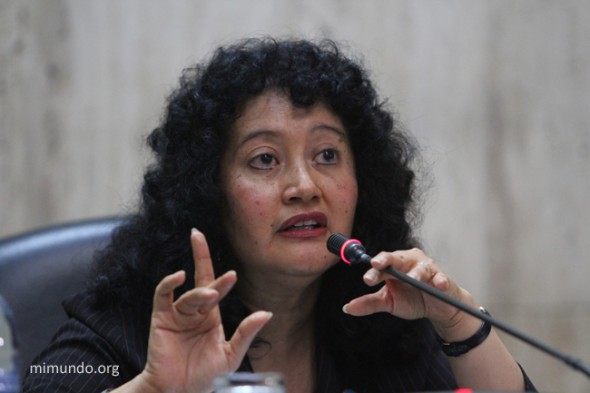 Soon after Judge Jazmin Barrios issues a break until 16:00 hours when a verdict will be read.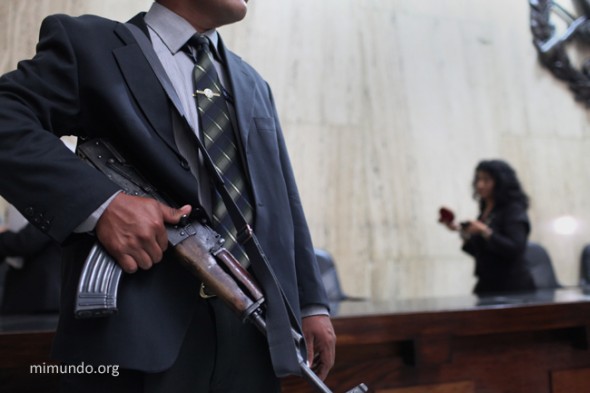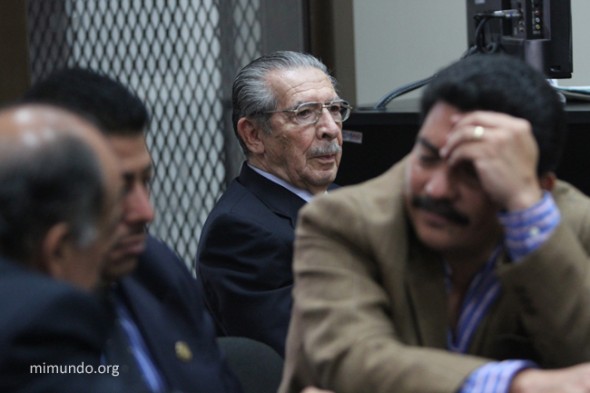 Meanwhile, a separate audience is called in at Judge Carol Flores' high risk courtroom.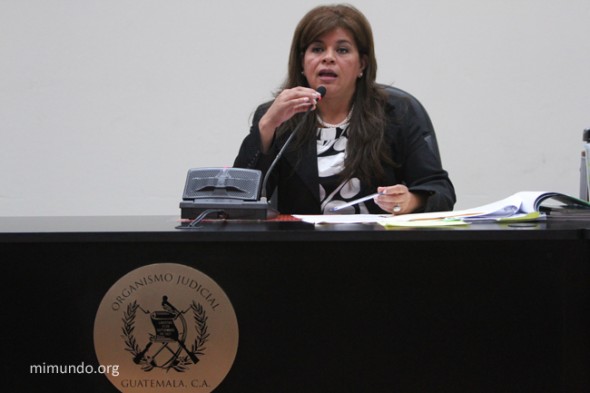 Judge Carol Flores ratifies a previous order from April 19th nullifying the trial's testimonies. This parallel ruling causes confusion with regards to the fate of the trial, yet does not immediately affect sentencing from Judge Barrios.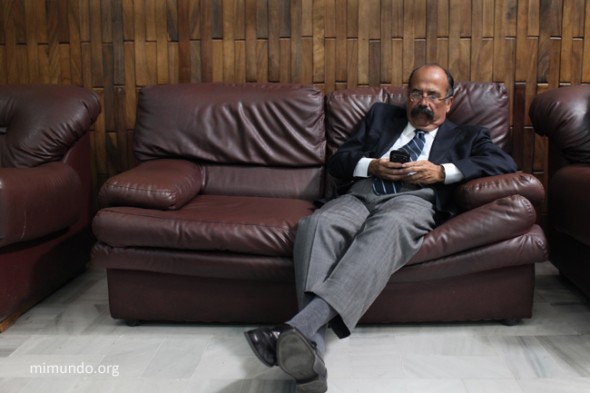 Defense lawyer Francisco Palomo.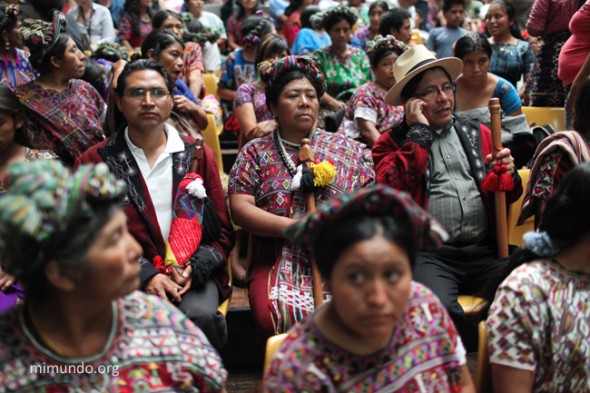 Ixil Mayan Indigenous authorities await sentencing.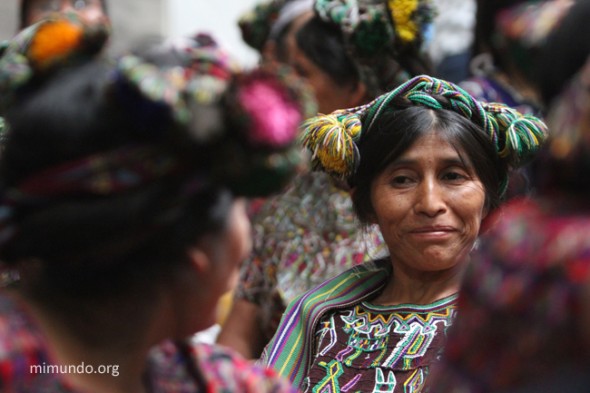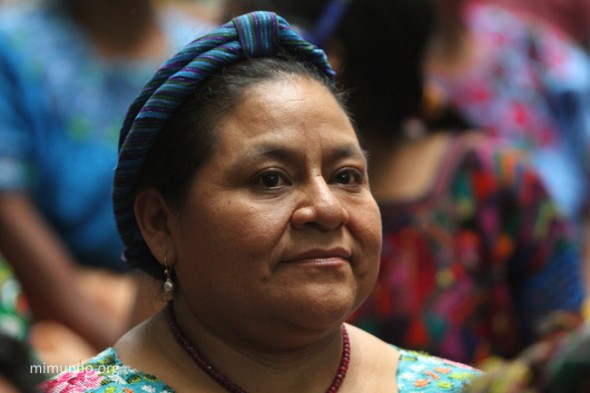 1992 Nobel Peace Prize laureate Rigoberta Menchu.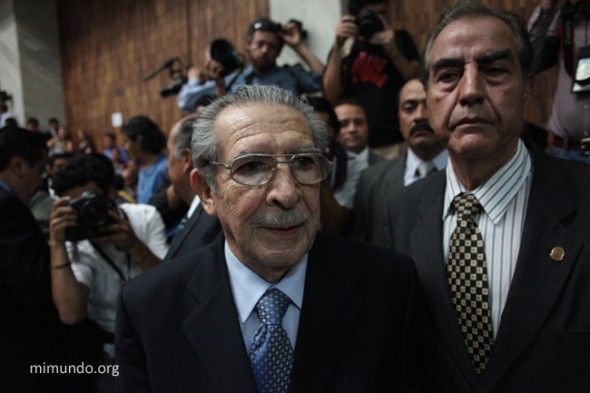 Efrain Rios Montt enters the courtroom.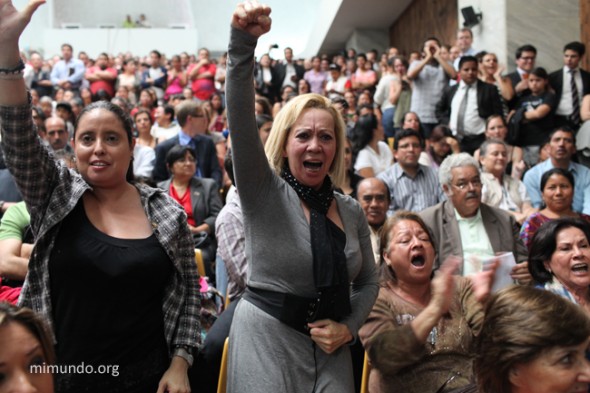 Family members and supporters of the accused clap and yell: "long live the glorious armed forces of Guatemala!"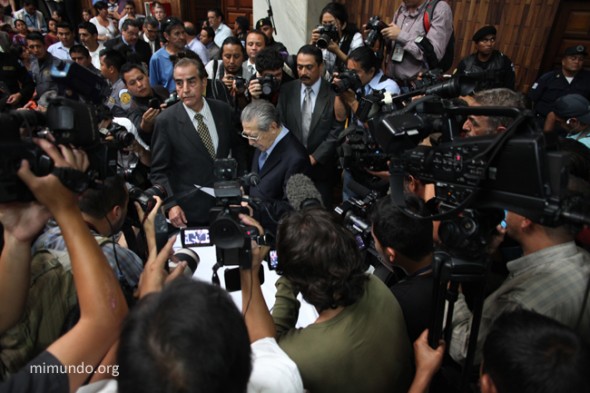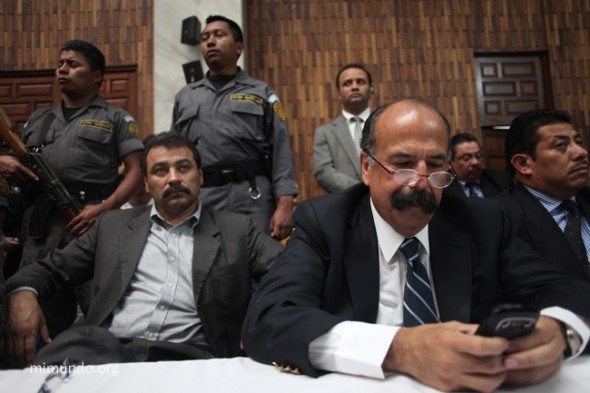 Defense attorneys Cesar Calderon (left) and Francisco Palomo listen to the Judge Barrios' verdict.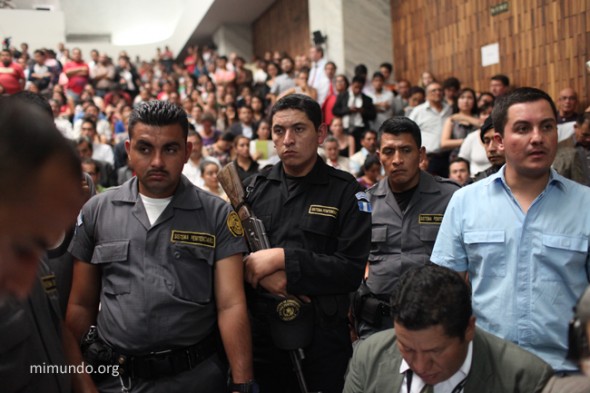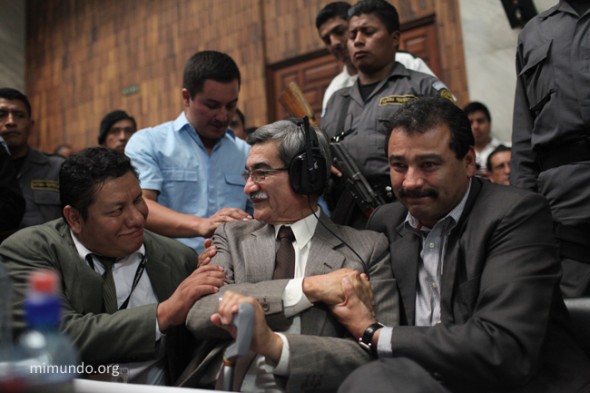 Former Head of Intelligence Rodriguez Sanchez (center) is absolved of all charges.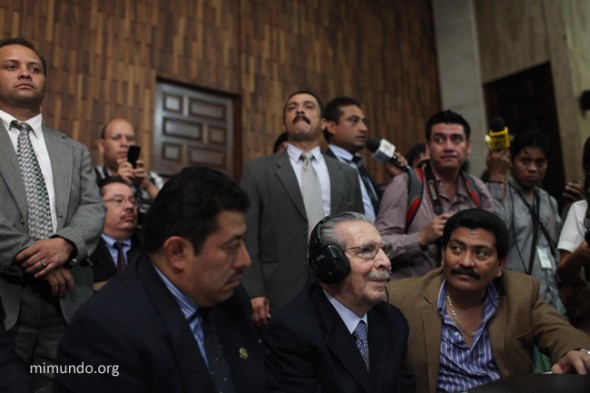 From left to right: defense lawyer Jaime Hernandez Zamora, the main accused Efrain Rios Montt, and controversial defense lawyer Francisco Garcia Gudiel, listen to Judge Barrios' verdict.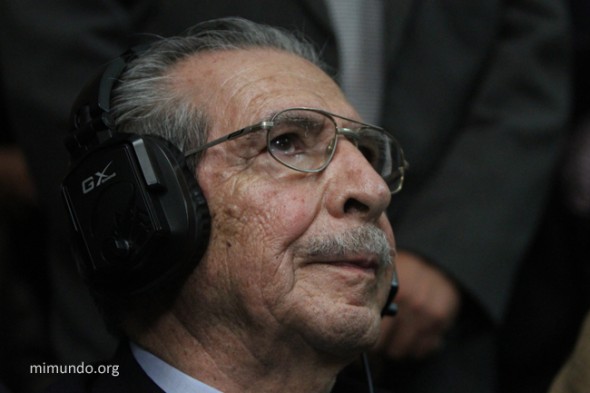 Rios Montt reacts to the guilty verdict.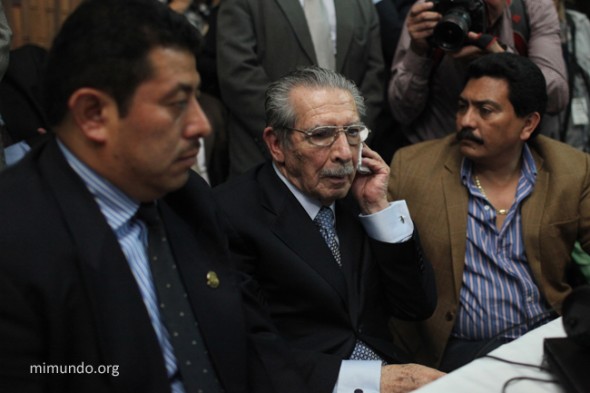 Rios Montt, 86, reacts as he is issued 80 years in jail – 50 for genocide and 30 for crimes against humanity.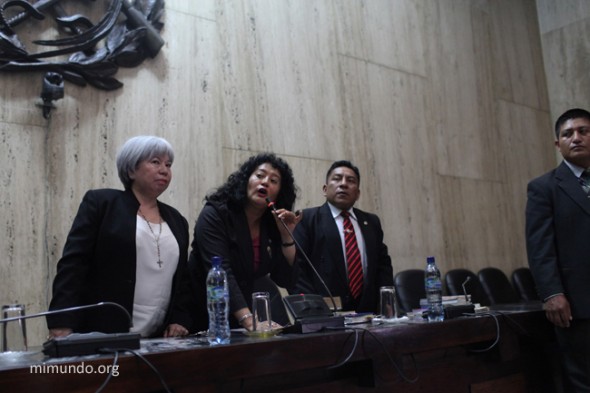 Judge Jazmin Barrios orders the apprehension of Rios Montt as she stands along with judges Patricia Bustamante (left) and Pablo Xitumul.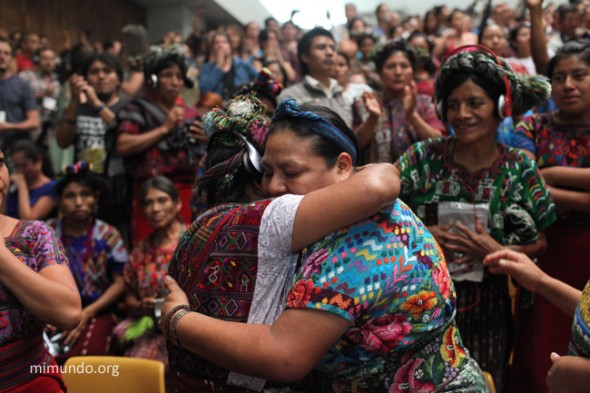 1992 Nobel Peace Prize laureate Rigoberta Menchu (right) embraces an Ixil woman as the crowd reacts to the guilty verdict.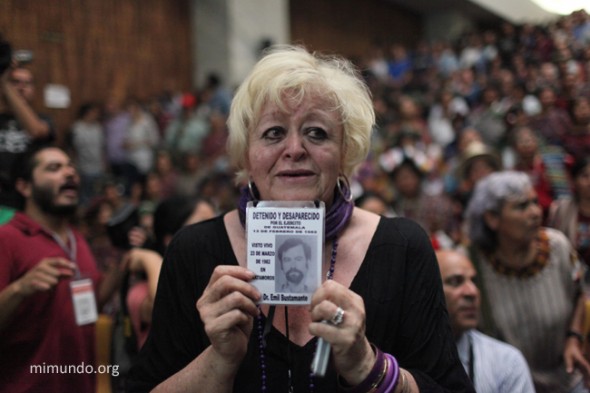 Human rights activist Marylena Bustamante holds a photo of her detained-disappeared brother Emil Bustamante. Emil was still seen alive in a military cell on March 23, 1982, the day the coup d'etat placed Rios Montt in power. Emil's remains are yet to be found.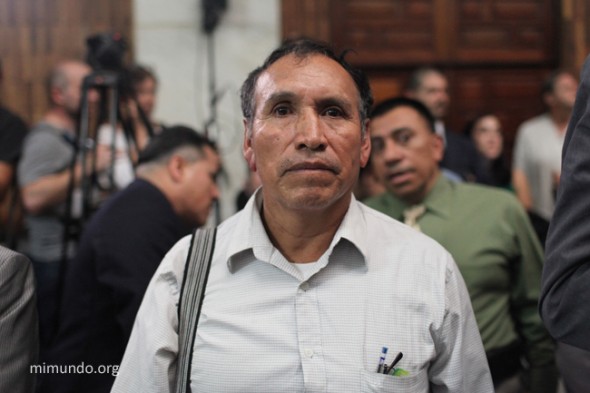 Benjamin Manuel Jeronimo, President of the wartime victims organization Association for Justice and Reconciliation (AJR), plaintiff organization in the case.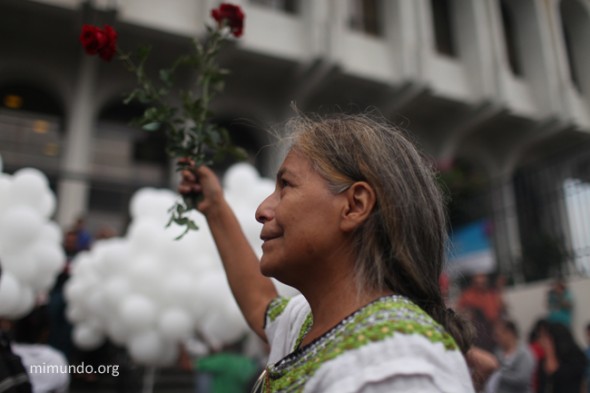 Reactions outside the courtroom.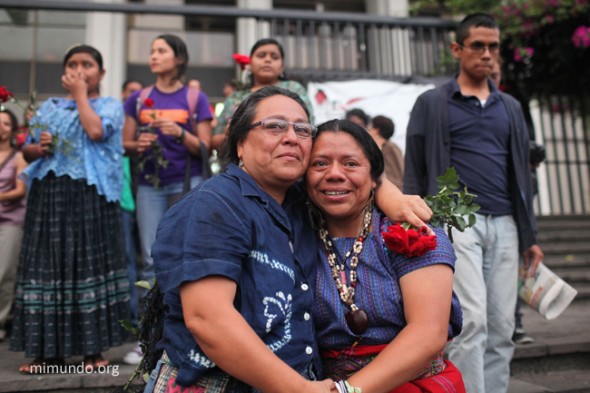 Human rights activists Sandra Moran (left) and Lolita Chavez embrace.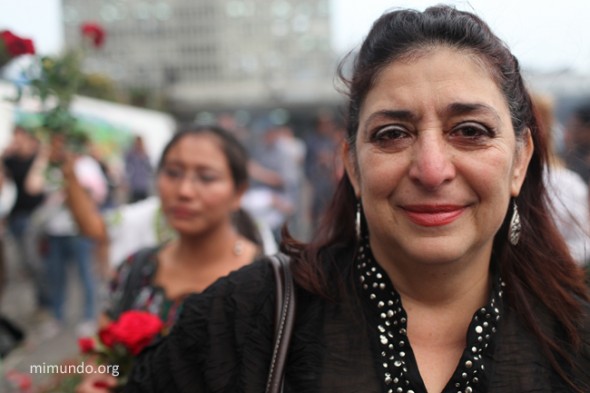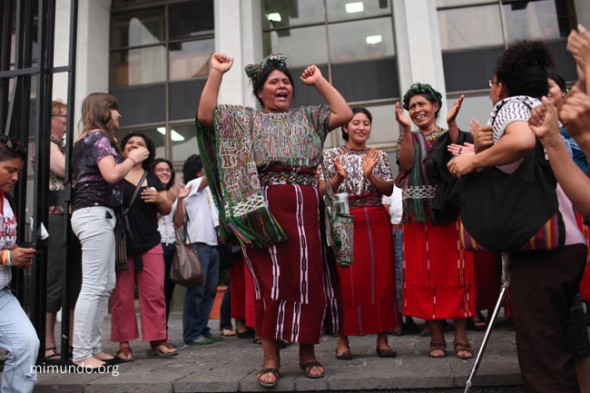 Ixil women clap and dance in euphoric joy as the chant "we won! we beat him!"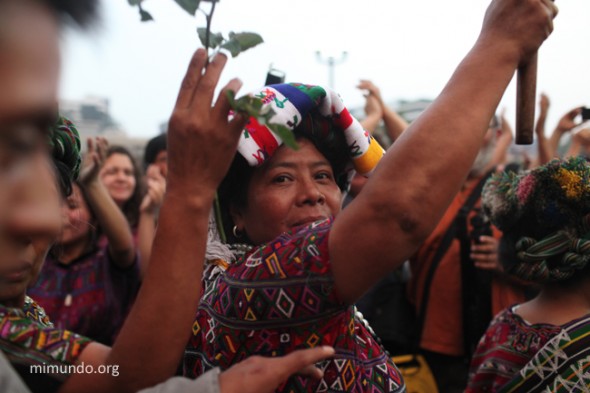 Ana Lainez, indigenous mayor of Nebaj, raises her baton as the Ixil Mayan people exit the courtroom and march through the aptly called Plaza of the Human Rights.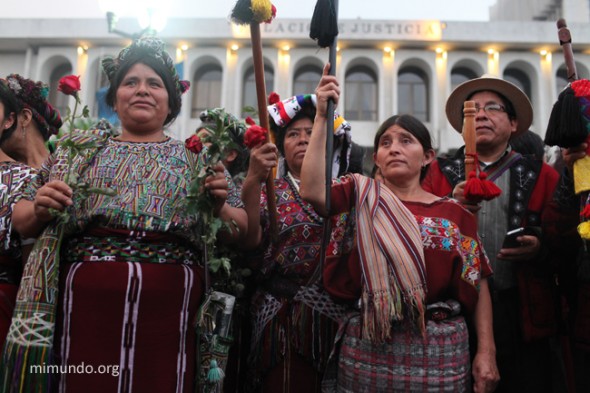 Judge Barrios declared, "There cannot be peace without justice in Guatemala." She reiterated that genocide has affected all Guatemalans and urged the Public Prosecutors office to investigate and indict others responsible for genocide.
To license images, please follow these instructions and download from this gallery.
Version en español aquí.