2013-05-12. Military Supporters Protest Against Genocide Verdict.
Guatemala City, Guatemala.
May 12, 2013.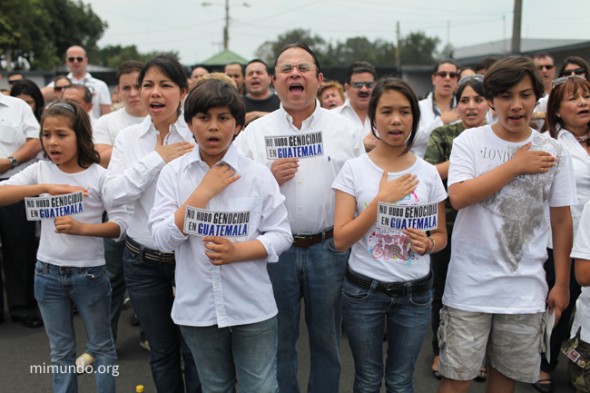 Roughly 100 supporters of the armed forces gathered Sunday morning at 10 AM to protest outside Matamoros Barracks where former general and ex de facto head of state Efrain Rios Montt is held imprisoned. Rios Montt was recently convicted for genocide and crimes against humanity during Guatemala's civil war.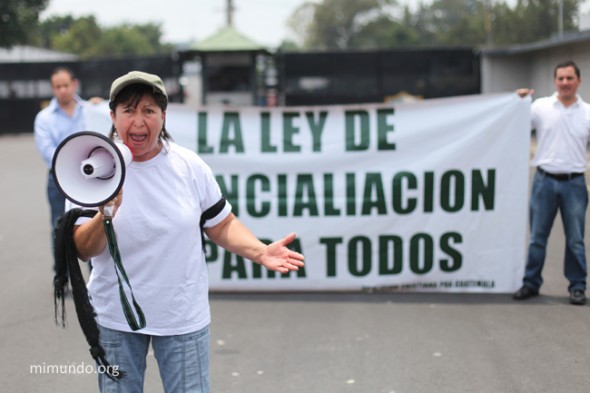 Ana Virginia Giron gives an animated speech denouncing the genocide verdict. Ana is the daughter of an army officer killed in 1973. Behind her a sign reads: "The reconciliation law applies to everyone."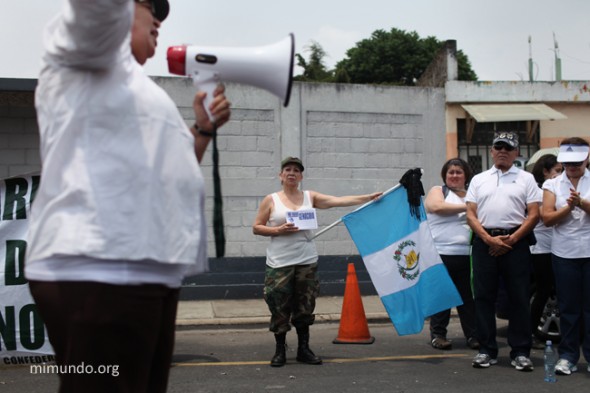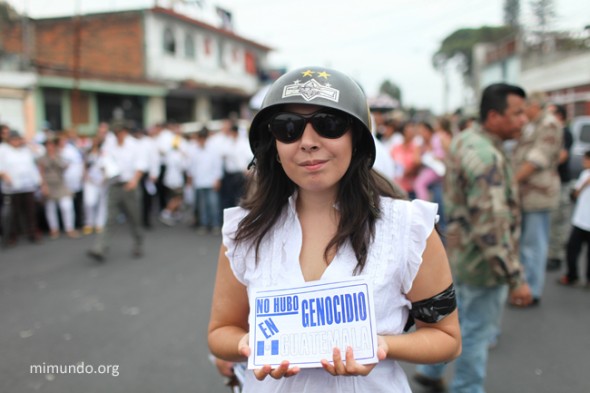 A young woman holds a sign that reads: "In Guatemala there was no genocide."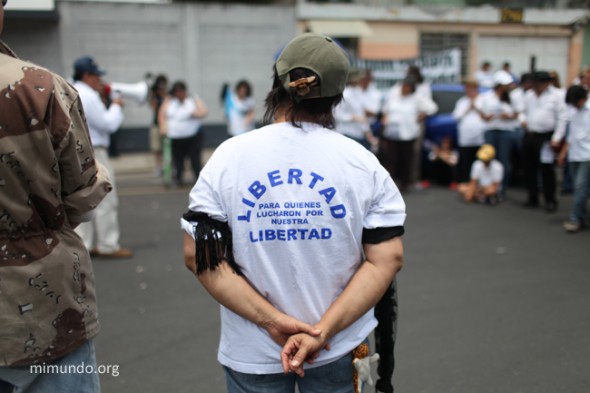 The t-shirt reads: "Liberty for those who fought for our freedom."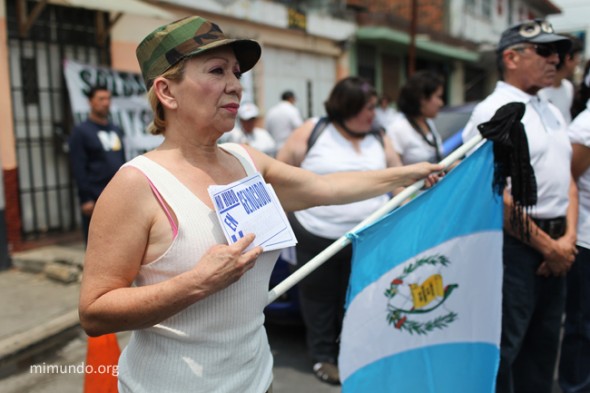 Dora de Gonzalez, married to an Army officer, states: "I am here because I lived the war. I think it is unfair that [Judge] Jazmin Barrios sold out our country for a few euros. There was no genocide here, there was a war. The Army fought under the constitutional law to protect national sovereignty. The guerrilla was nearly in the capital city and the army was able to throw them out. The guerrilla is bitter because they lost."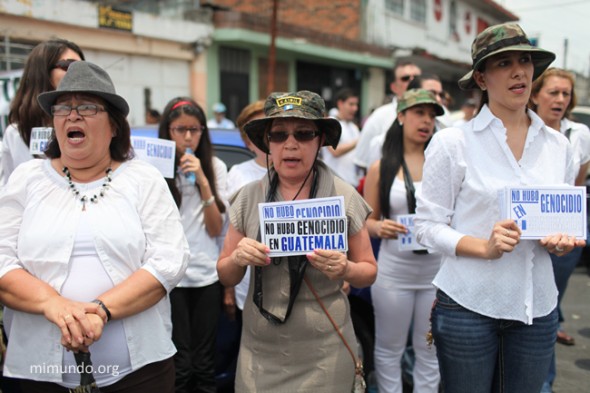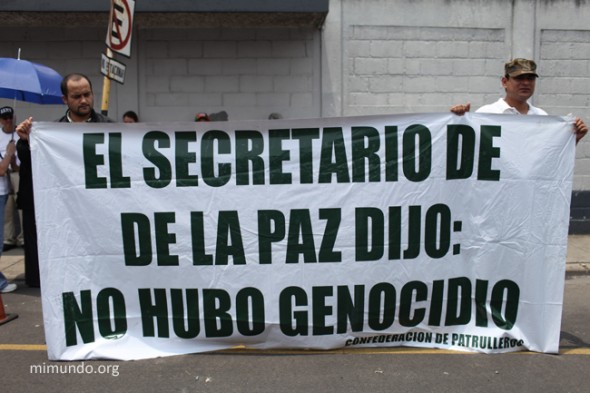 "The Peace Secretary said: There was no genocide."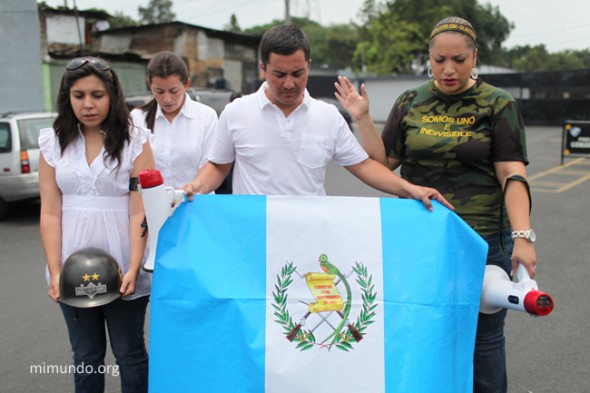 After several people spoke on the loudspeaker, a prayer was held.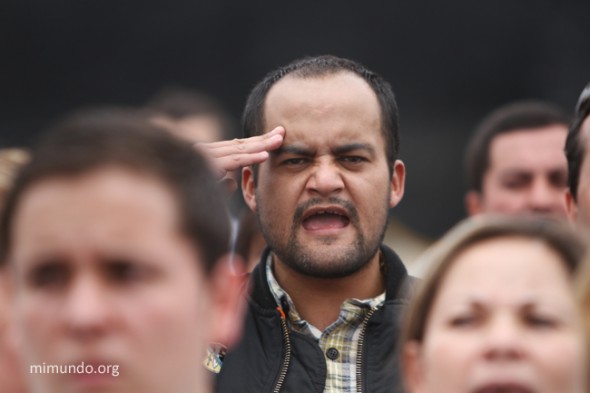 The event ended with those present singing an army fight song and the national anthem.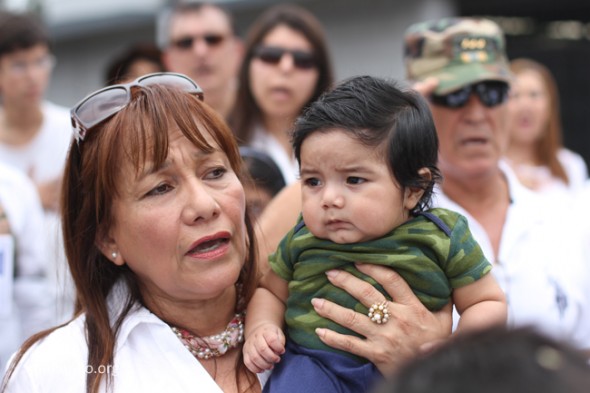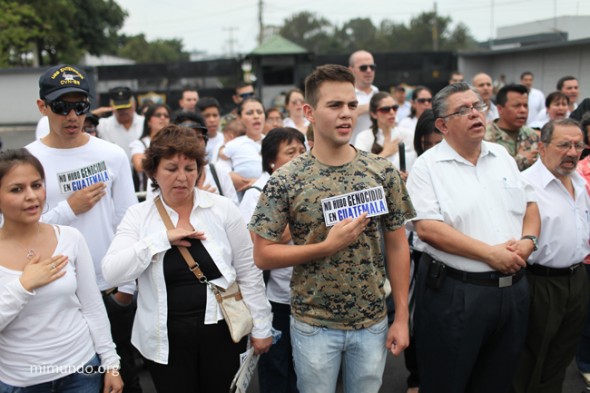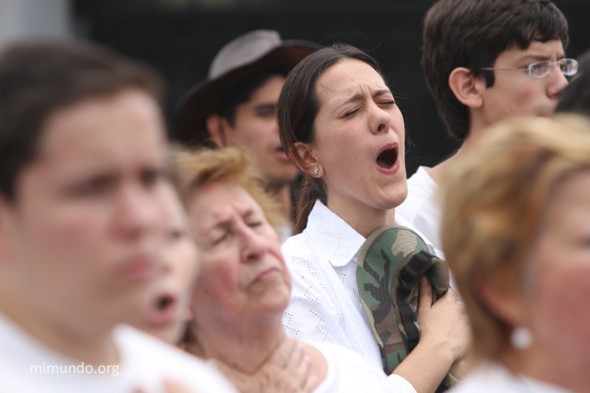 To license images, please follow these instructions and download from this gallery.
Version en español aquí.