2013-04. Gentrification Battle, Zone 1.
Zone 1, Guatemala City, Guatemala.
April 3, 2013.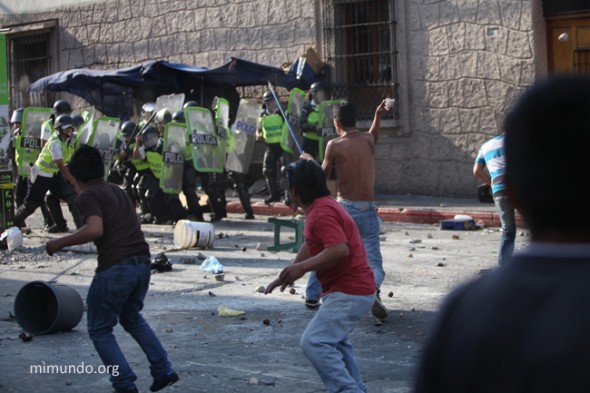 While the genocide trial goes on a few blocks from the central park, a battle between street vendors and Mayor Alvaro Arzu's Metropolitan Police (PMT) took place for most of the afternoon in the capital's center. Mayor Arzu's gentrification project has been highly criticized as numerous street vendors who have had stalls along 8th street in the city center are being forcibly pushed out. Some have been moved to the Amate and Railroad markets. Nevertheless, the vendors claim there is not enough room for everyone in these off-site markets, and that the project is highly exclusive of those who already struggle to make a living to survive.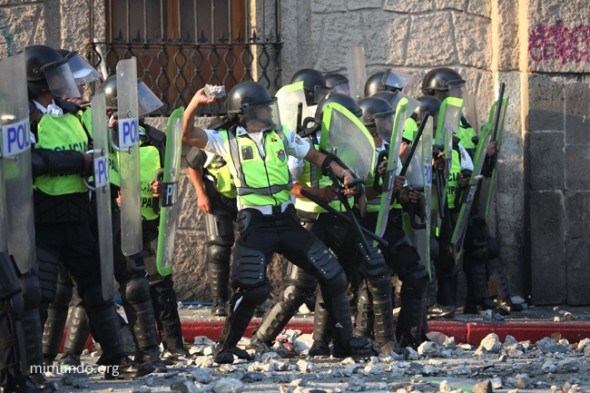 PMT officers retaliated on many occasions with rocks.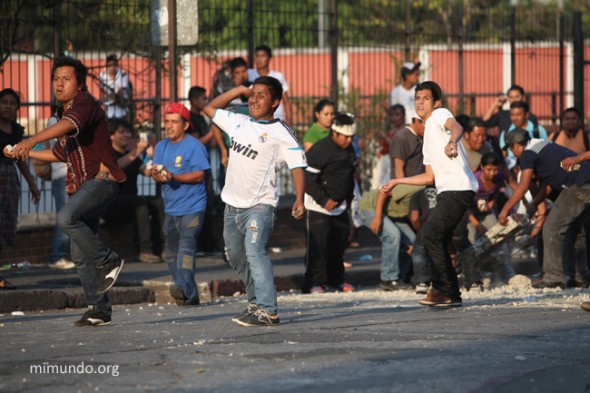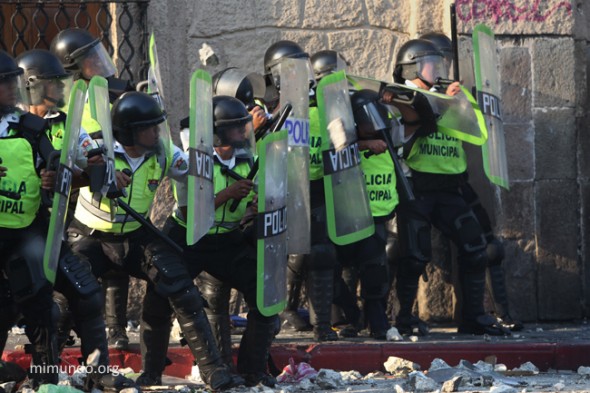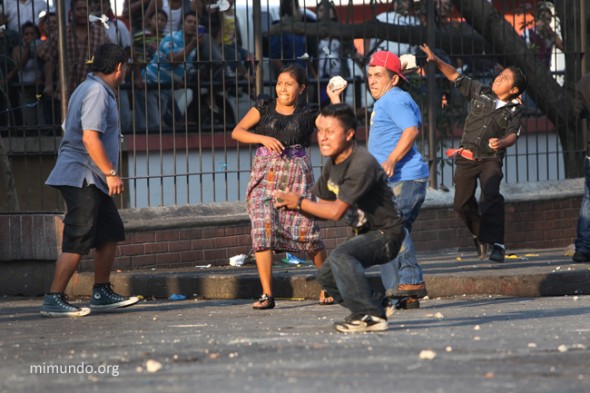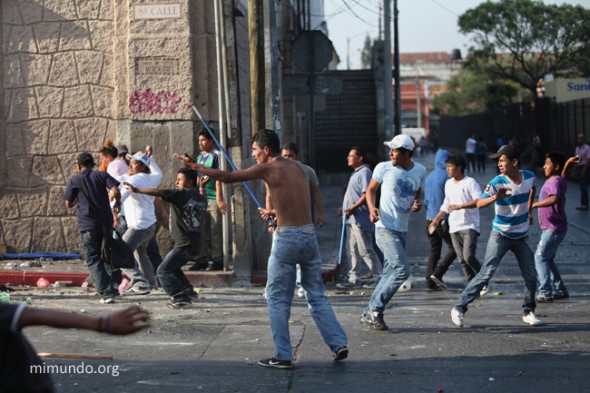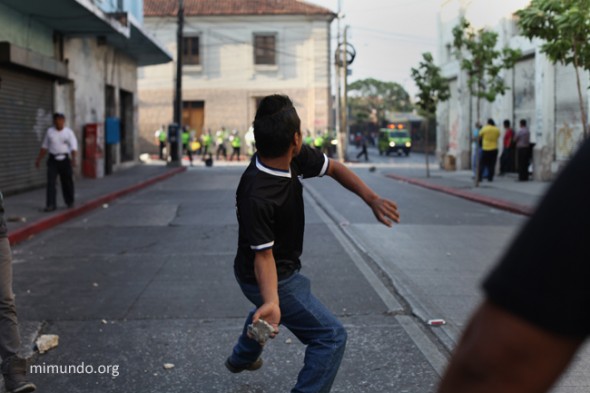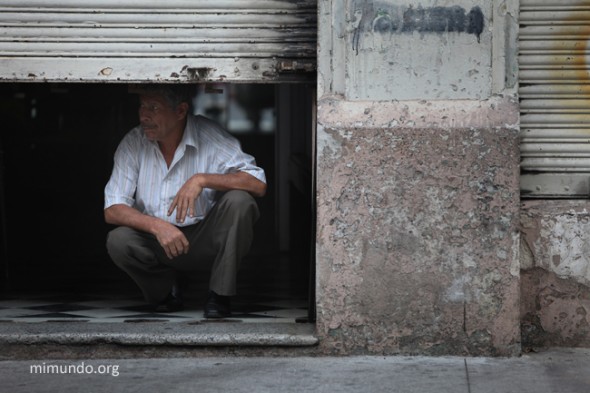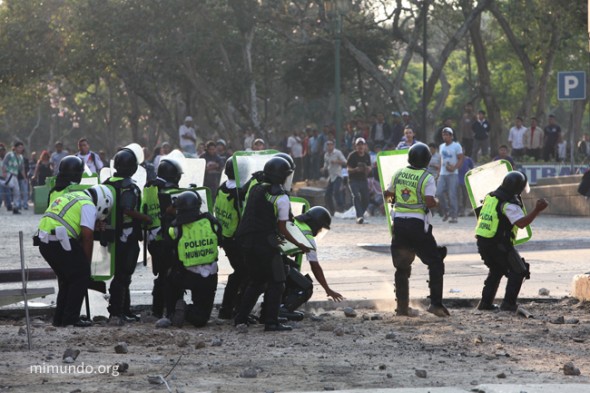 Most of the battle took place along 8th street, between 7th and 8th avenues.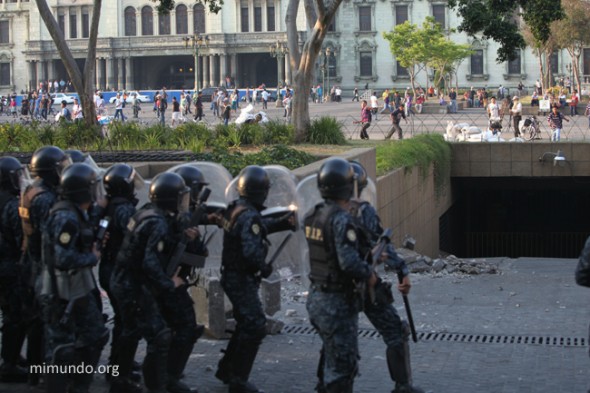 As the battle intensified, anti-riot units of the National Civil Police were called in.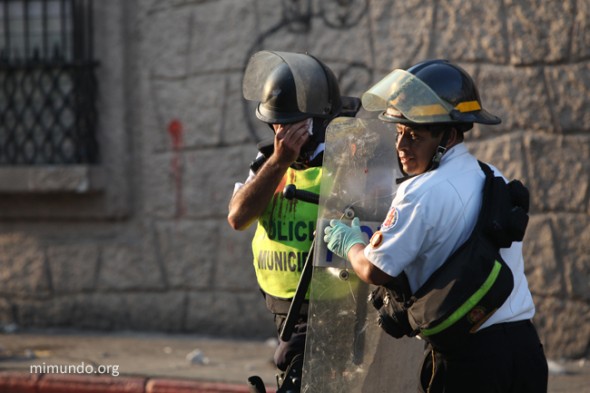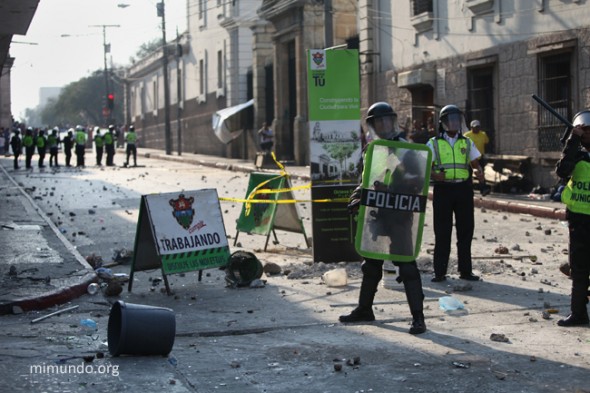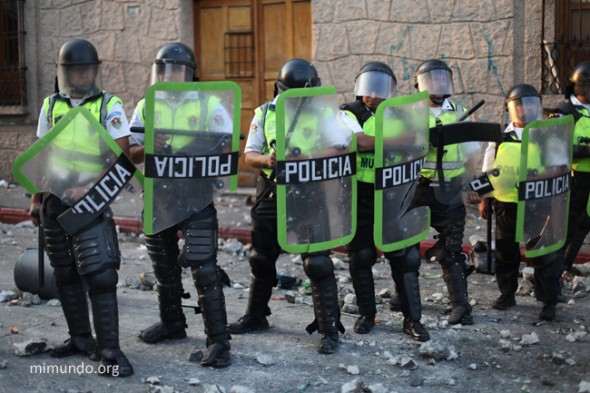 The equipment of numerous PMT officers was badly damaged, and reports claim 7 of them were treated for injuries.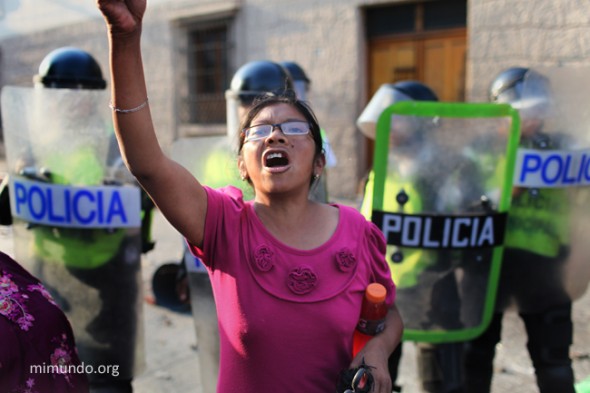 During a lull, this woman vendor who preferred to remain anonymous stated: "[Mayor] Arzu treats us like thieves! He didn't even have the courtesy of letting us know we were being evicted. Where's the eviction order? Where is the peace!?" [Reference to when then-president Arzu signed the Peace Agreements that ended the 36-year conflict in 1996].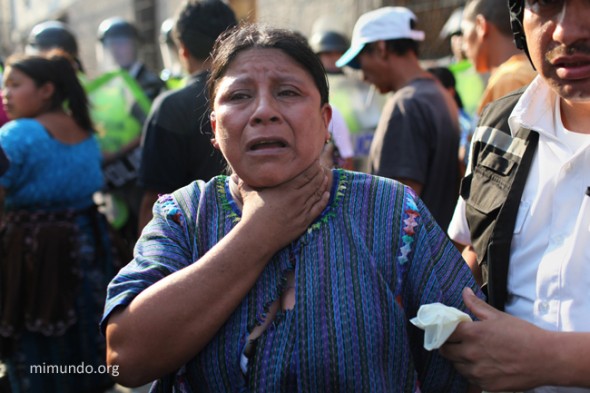 Lucia Parra, Mayan woman from San Antonio Palopo who has been selling handcrafts along the Catherdral's outer walls for years, recapped what happened: "The police just came, and without saying anything, they took our things. One of them choked me, and even tore my huipil (traditional blouse). We have a right to find a way to feed our children. I can not believe they took all my merchandise. Arzu is the real thief!"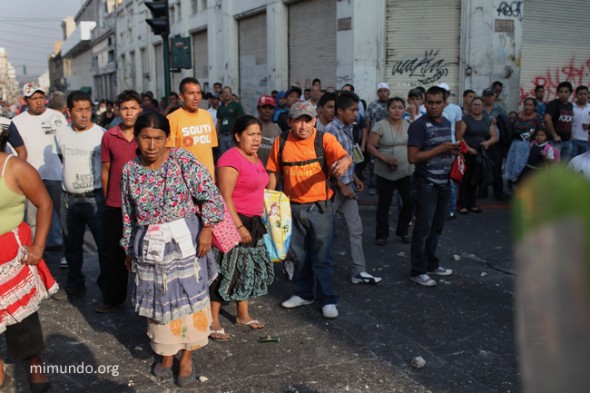 Numerous street venders were heard chanting: "If he treats us like animals, we will react like animals! We are street vendors, not thieves!"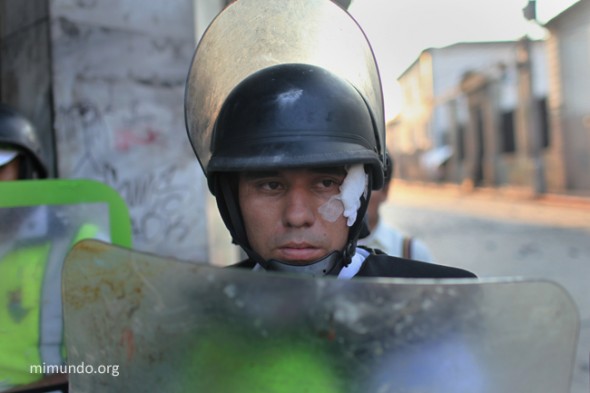 When asked about an eviction order, PMT officers replied they "had nothing to declare."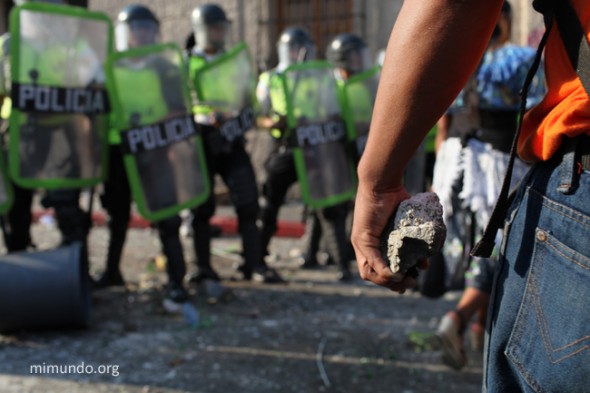 A dialogue is supposed to take between the municipality and the street vendors to figure out a solution.
To license images, please follow these instructions and download from this gallery.
Versión en español aquí.