2013-03-19. Genocide Trial begins in Guatemala
Guatemala City, Guatemala
March 19, 2013.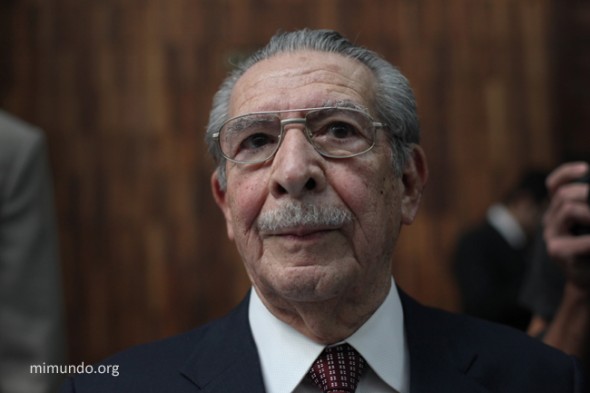 Images from the first day of the historic trial against former de facto dictator Efraín Ríos Montt and former Intelligence Director José Mauricio Rodriguez Sanchez. Ríos Montt and Rodriguez Sanchez are charged with Genocide and crimes against humanity during the civil war in Guatemala (1960-1996) against the Ixil Mayan people.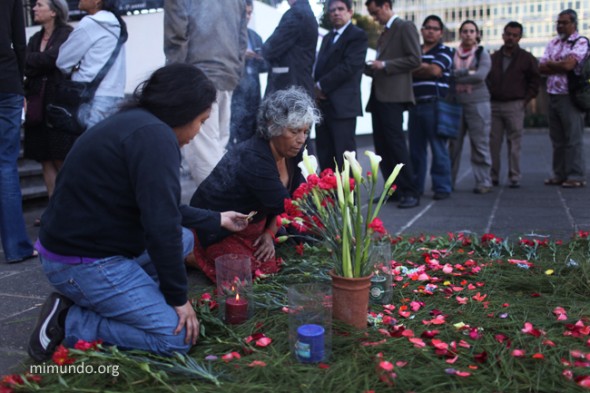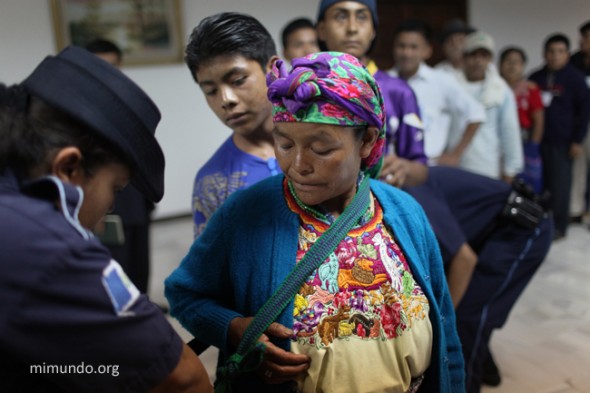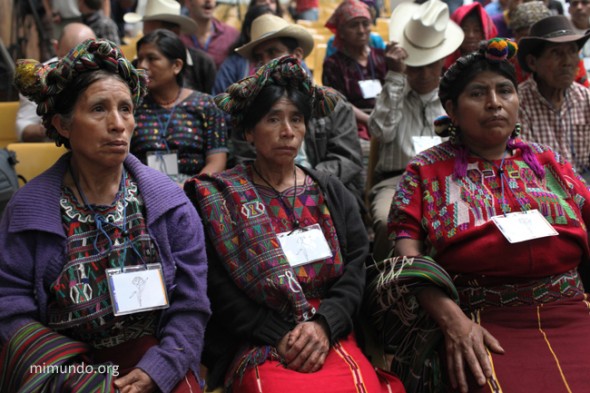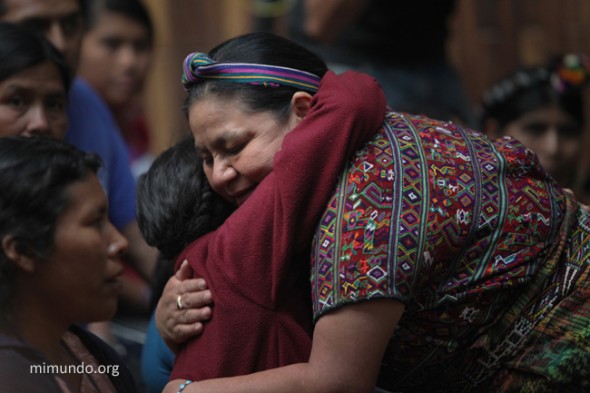 Nobel Peace Prize Laureate Rigoberta Menchu greets some of the victims' families.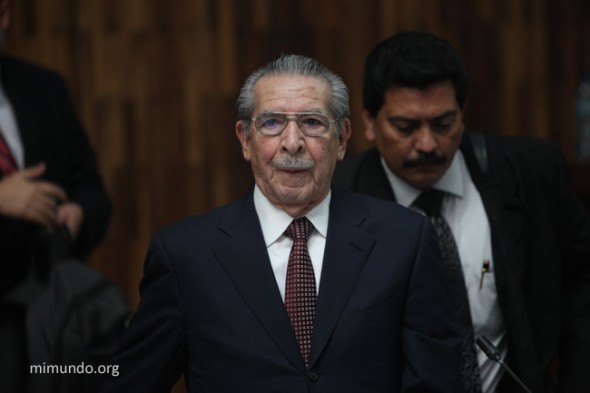 Former de facto dictator Efraín Ríos Montt who ruled from March 1982 until August 1983.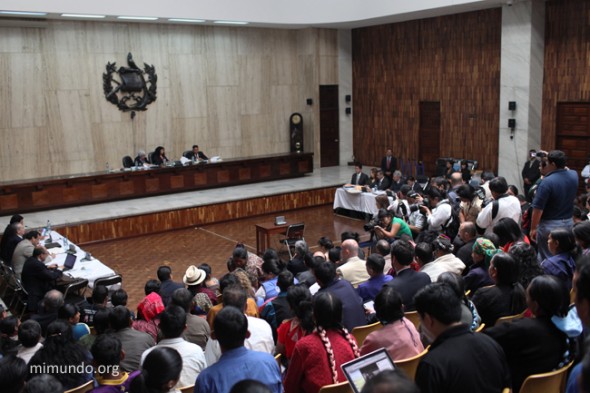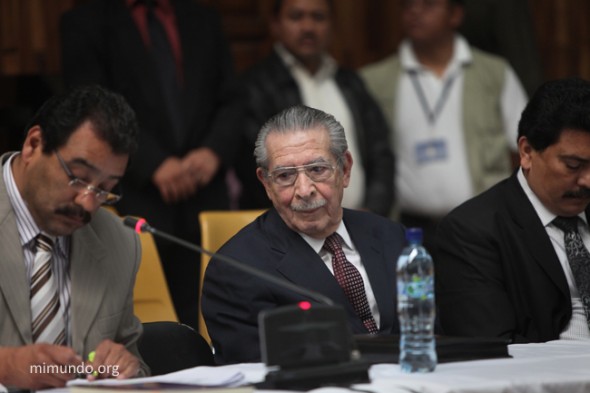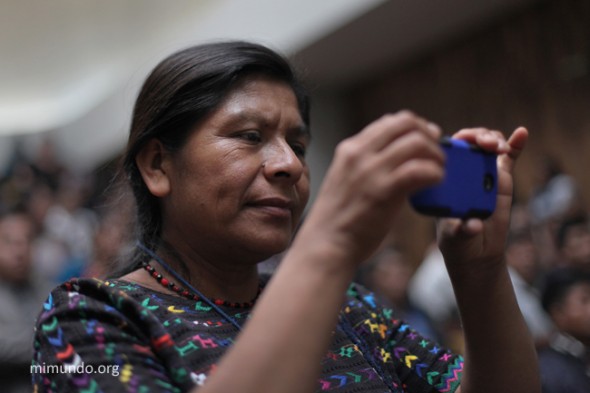 Julia Cortez, former president of the Association for Justice and Reconciliation (AJR) – plaintiff organization in the Genocide case, takes a photo with her cell phone. Ms. Cortez declared: "We feel a sense of dignity for our lost loved ones, as we were unfairly called guerrillas. But today justice will be applied against this general who committed massacres in our communities."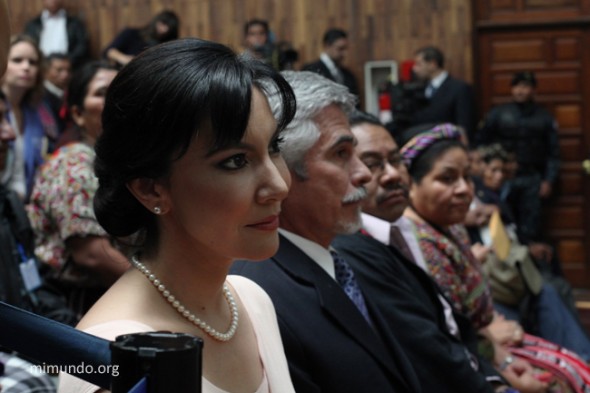 Zury Ríos, daughter of former de facto dictator Efraín Ríos Montt and current congresswoman.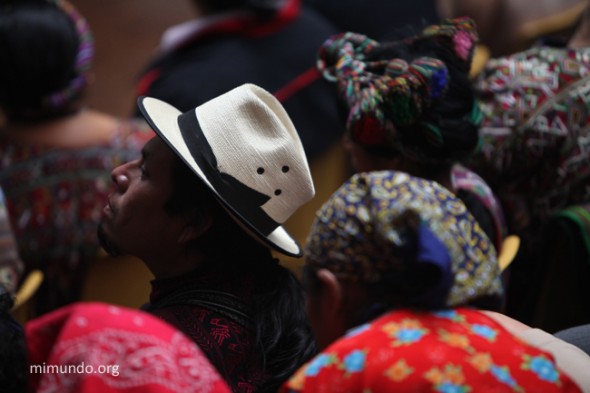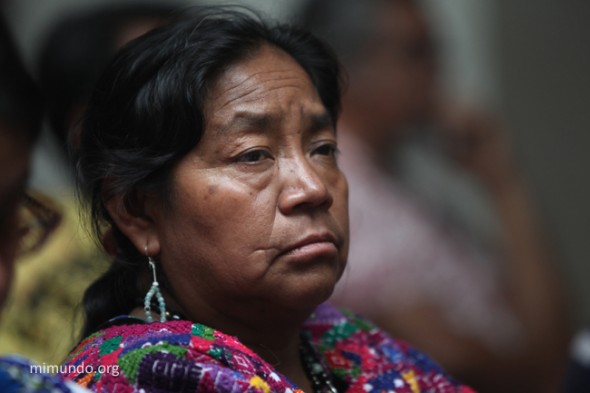 Rosalina Tuyuc, former congresswoman and founder of the National Coordination for Guatemalan Widows (CONAVIGUA).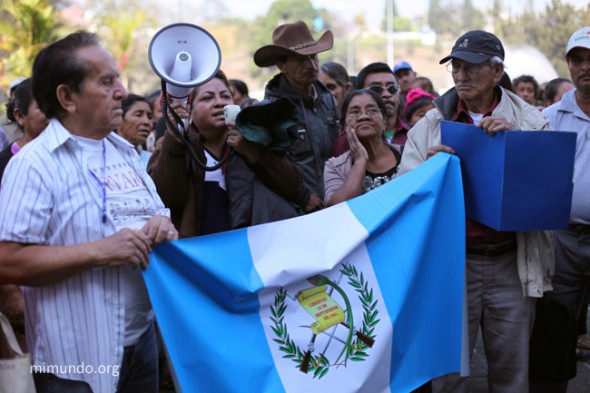 Supporters of Ríos Montt gather outside the court house claiming amnesty for everyone was included in the 1996 Peace Accords.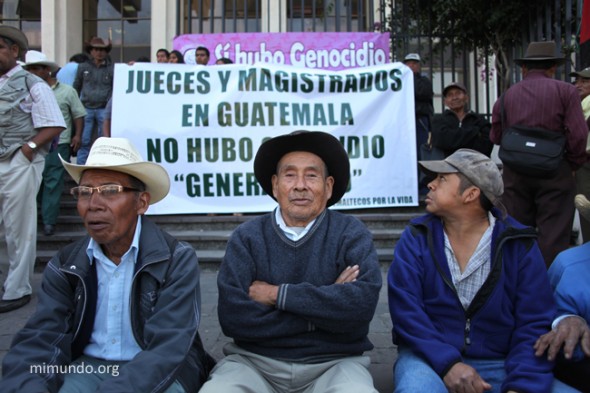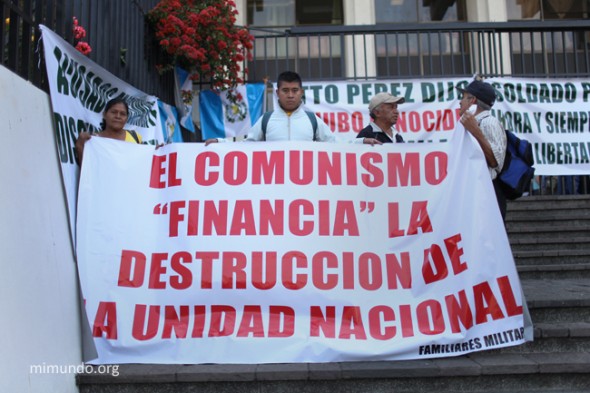 "Communism 'finances' the destruction of national unity."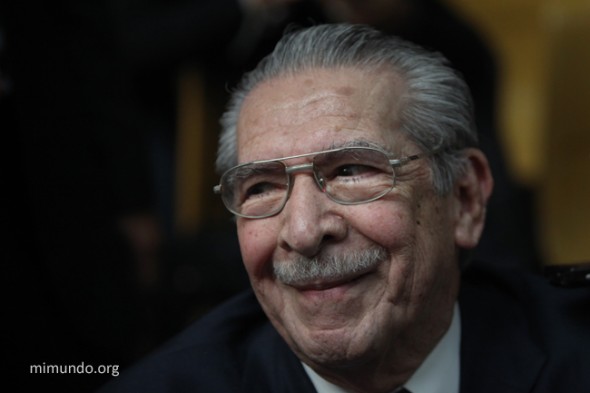 To license images, please follow these instructions and download from this gallery.
Versión en español aquí.