2013-04-18. On day 20, the Genocide Trial is Abruptly Cancelled.
Guatemala City, Guatemala.
April 18, 2013.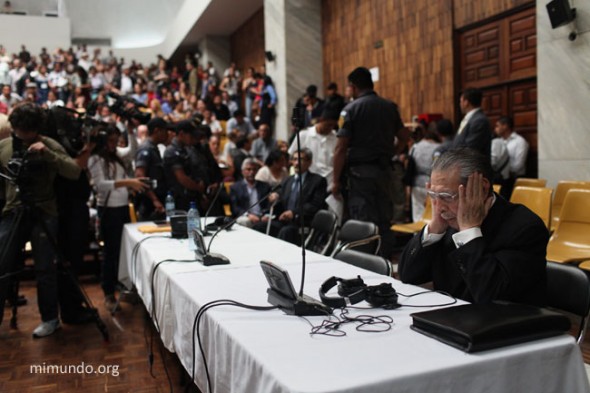 Events took a wild turn on the twentieth day of the genocide trial against former de facto dictator Efraín Ríos Montt and former Intelligence Director José Mauricio Rodriguez Sanchez. First, the defense lawyers abruptly walked out in protest to Judge Jazmin Barrios' denial for a postponement. Afterwards, during a special afternoon session, Judge Carol Flores, presiding a high risk courtroom, declared invalid all testimonies until now – basically nullifying the historic case. Following are images from the courtroom today.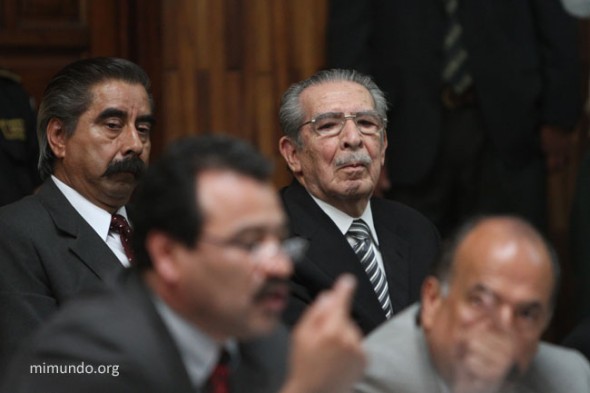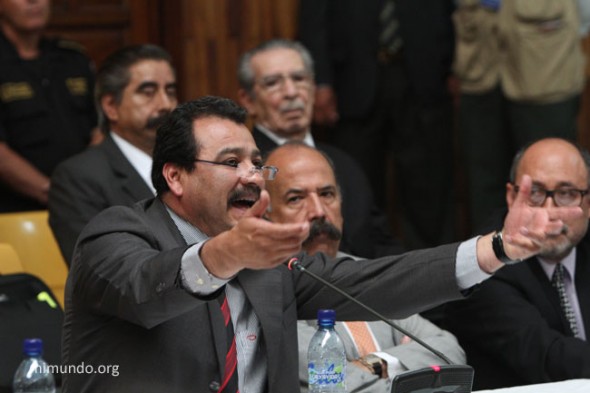 Defense lawyer Cesar Calderon pleads for a 24 hour postponement.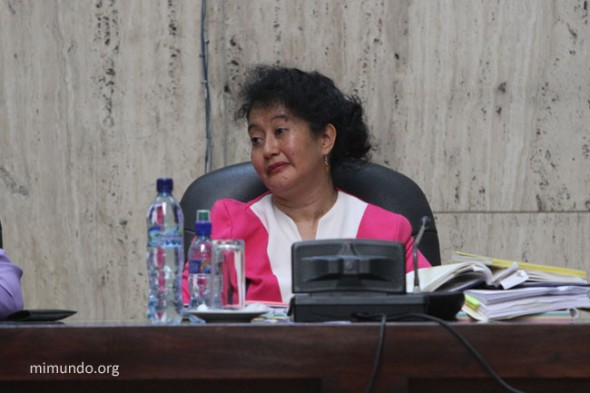 Judge Jazmin Barrios listens to the defense pleas.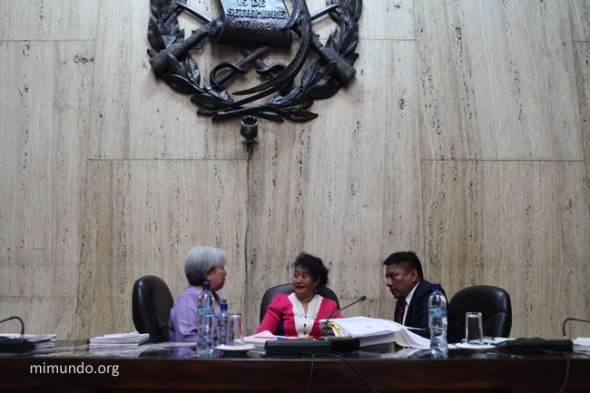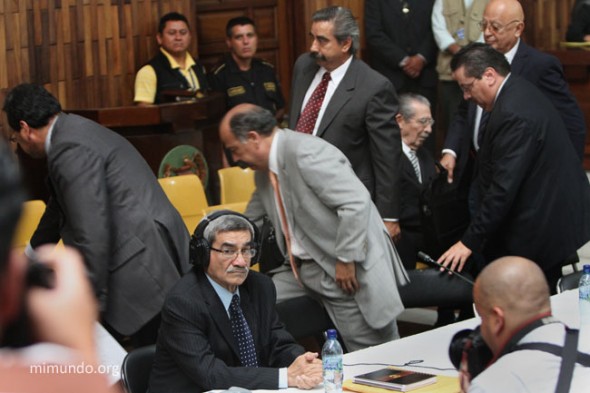 Defense team walks out in protest to the denial for the postponement, abandoning their clients, former generals Jose Mauricio Rodriguez Sanchez and Efrain Rios Montt.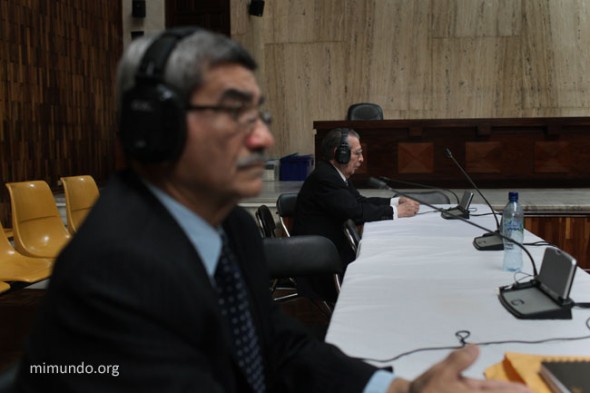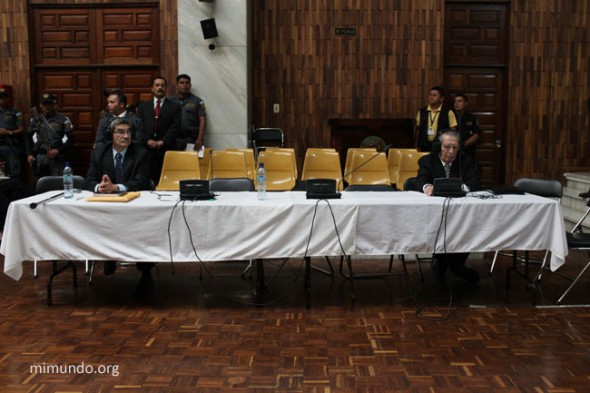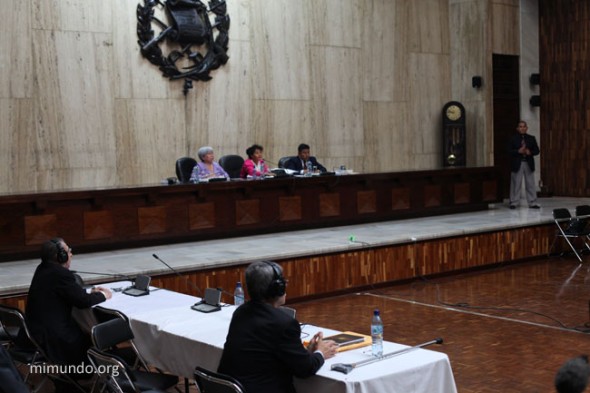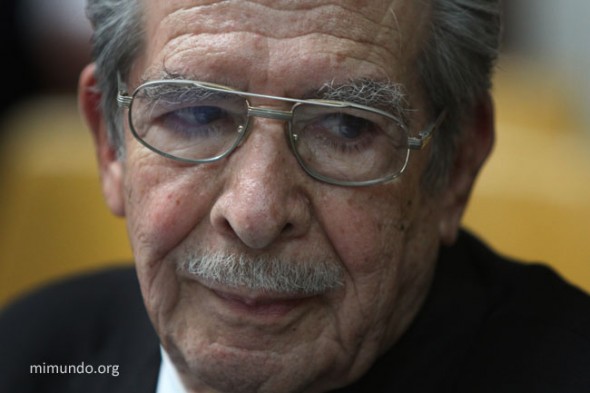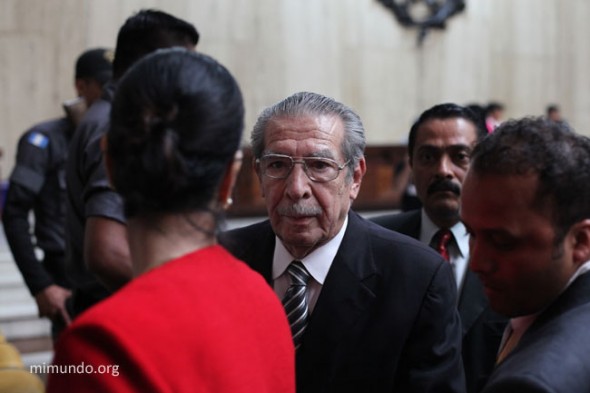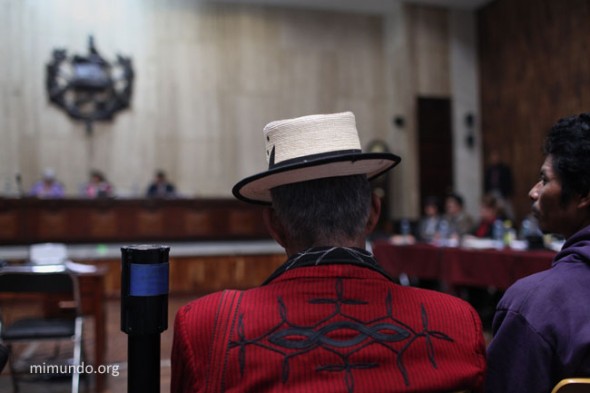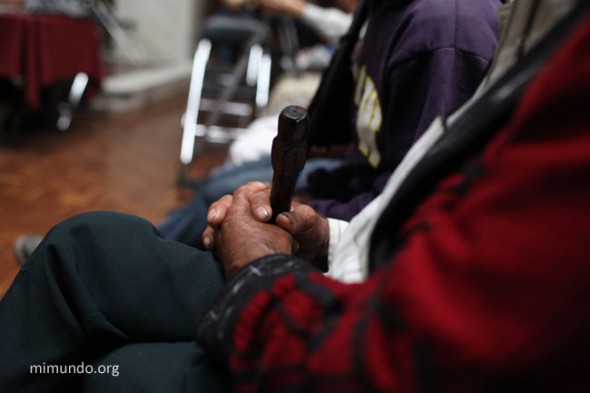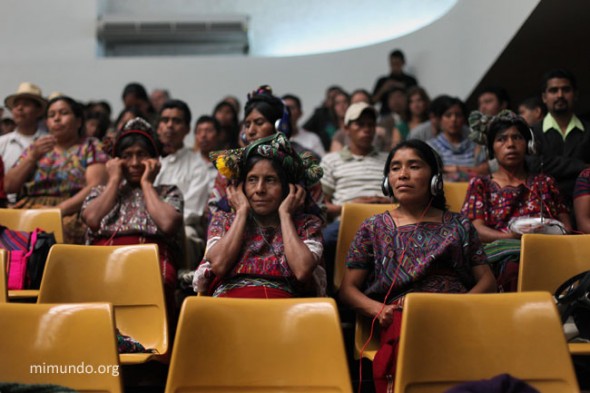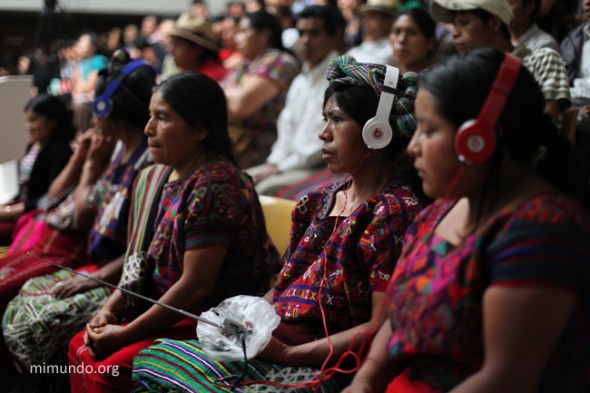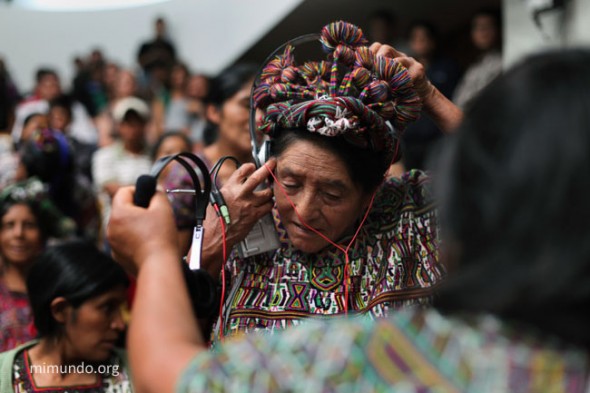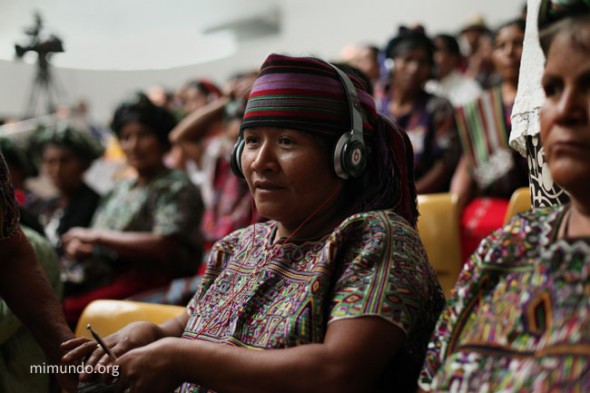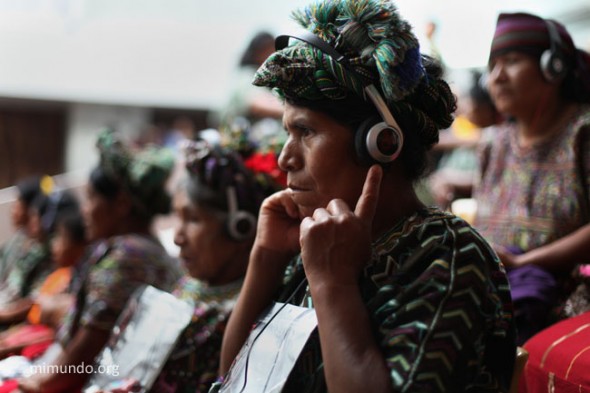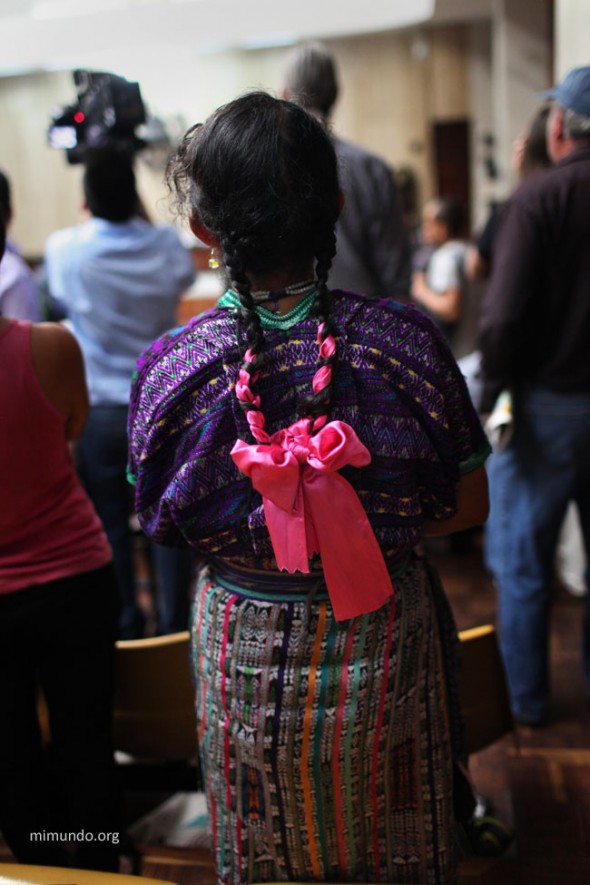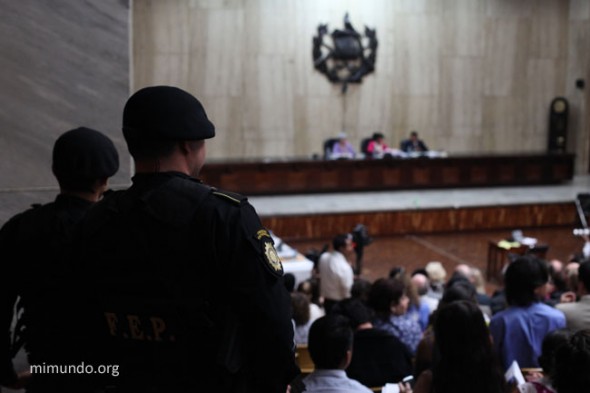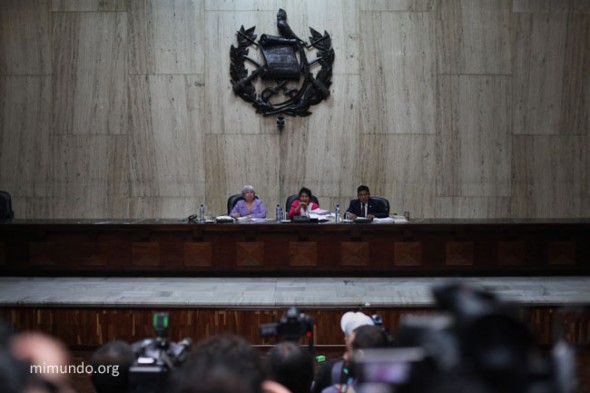 Judge Jazmin Barrios declares a 24 hour postponement until the defense lawyers are found. Nevertheless, hours later, the trial was suspended indefinitely by Judge Carol Flores.
To license images, please follow these instructions and download from this gallery.
Versión en español aquí.