2014-10. Let No One Take a Step Back: Remembering Adolfo Ich Chaman.
Barrio La Union. El Estor, Izabal, Guatemala.
September 26-27, 2014.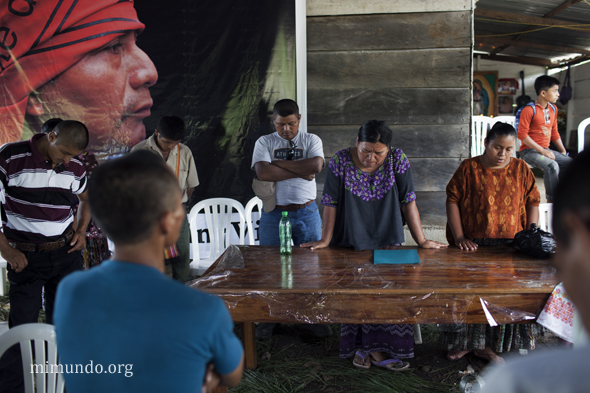 Q'eqchi' Mayan communities in resistance against the Guatemalan Nickel Company's (CGN) mining project in their territory commemorated the fifth anniversary of the murder of local leader Adolfo Ich Chaman. Former schoolteacher and staunch anti-mining and land rights activist Ich Chaman was brutally murdered by CGN's former head of security Mynor Padilla during a botched eviction-turned-melee on September 27, 2009.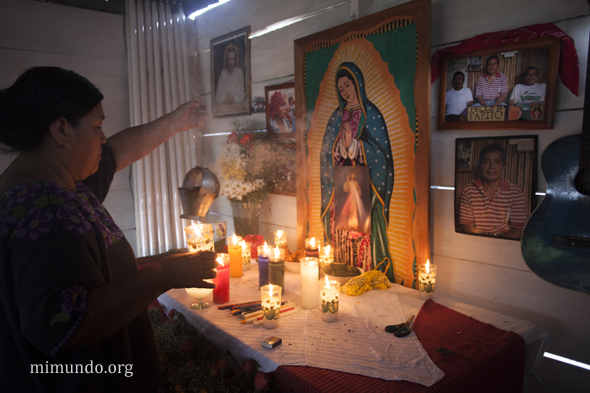 Ich Chaman's widow Angelica Choc waves incense over an altar in her home honoring her slain husband on the fifth anniversary of his murder.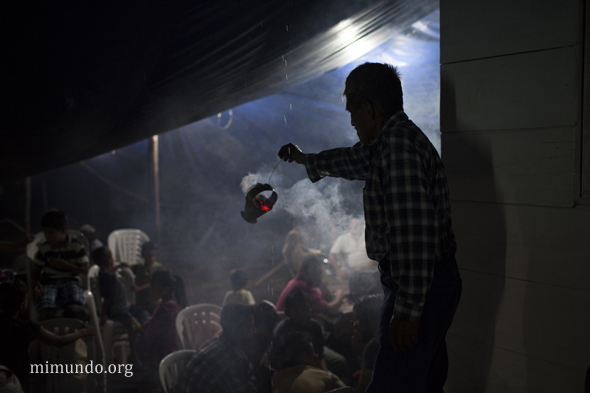 Dozens of members from neighboring communities in resistance against the nickel-mining project accompanied the Ich Choc family during a wake the evening before the fifth anniversary.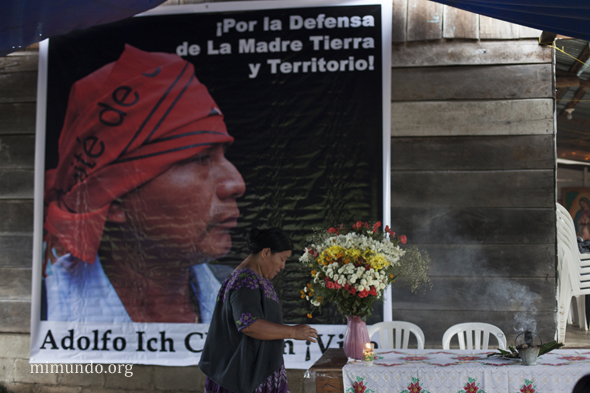 "My parents taught me to forgive, but never to forget," states Angelica Choc. "This crime can not be repaired. They took from me my children's father, my companion, our community's leader…" A large banner behind Angelica Choc depicts Adolfo Ich Chaman, from a MiMundo.org image taken in 2008, with text that reads: "For the Defense of Mother Earth and [our] Territory!"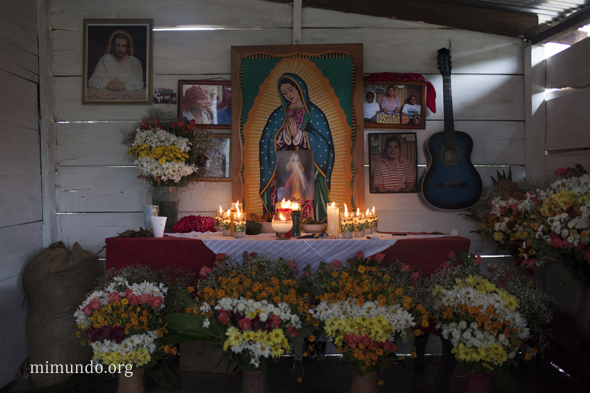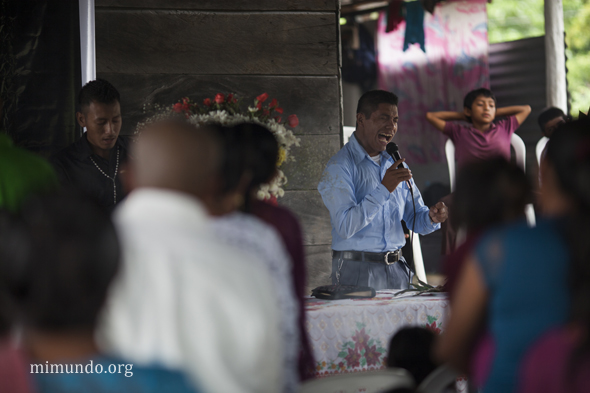 A religious service is carried out at the Ich Choc family on the morning of September 27th.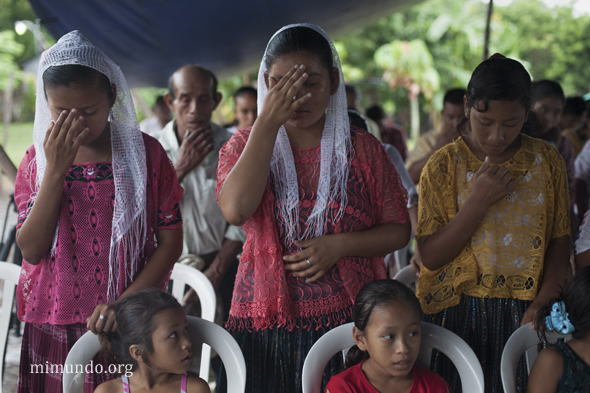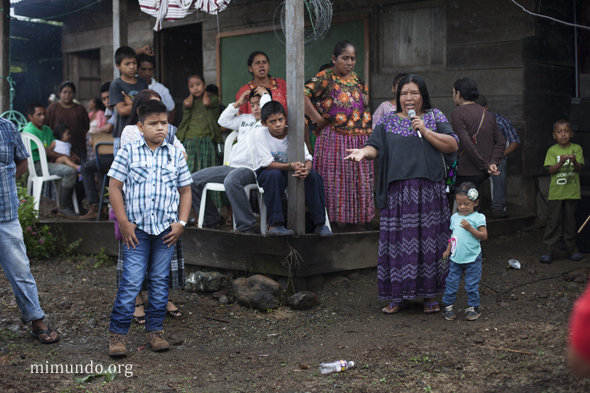 Angelica Choc, accompanied by her youngest son Victor Ramiro (thumbs in pockets), addresses the crowd: "I am very glad to see all of you here, all the representatives from the different communities in resistance still in the struggle after so many years: from La Paz, from Revolucion, from Lote 8, Las Nubes, us from here in La Union. Let no one take a step back from this struggle for our lands, our territory… and of course, for justice."
Angelica Choc is currently the plaintiff in a criminal case in Guatemala against Padilla as well as a high-profile legal case in Canada against HudBay Minerals, the first of its kind. For more information read here.
A simultaneous demonstration was carried out in Toronto in front of the HudBay Minerals Office. Read more here.
To license images, please follow these instructions and download from this photo gallery.
Version en español aquí.