2016-04. Interview. Emerging Photographers of Everyday Projects. Ground Truth Project.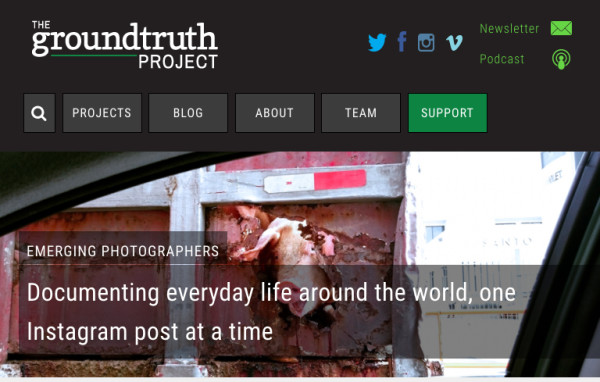 Ground Truth Project: Selected as one of six emerging photographers from the Everyday Instagram Projects for an interview in "Documenting everyday life around the world, one Instagram post at a time." April 21, 2016.
Read full article and interview here.