2015-03. Joint Exhibit with Jean-Marie Simon. Bilbao.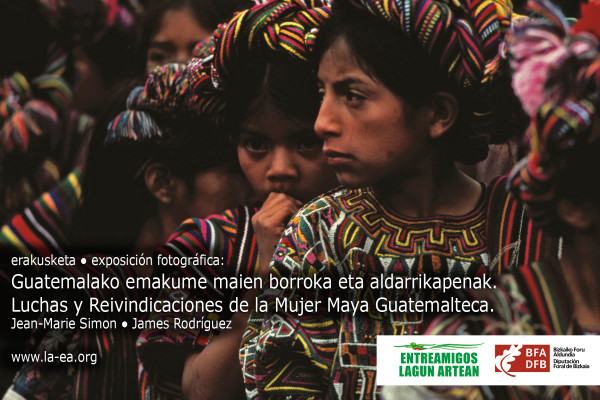 Lagun Artean presents a joint exhibit by Jean-Marie Simon and James Rodríguez in Bilbao titled: "Struggles and Vindications of the Mayan Guatemalan Woman."
The exhibit opens on March 21st, 2015, at the Hikaateneo (Muelle Ibeni 1, bajo) in Bilbao. Both photographers will be present for numerous events and forums.