2014-03. Joint Exhibit. ES Fotoperiodismo 2013, Guatemala City.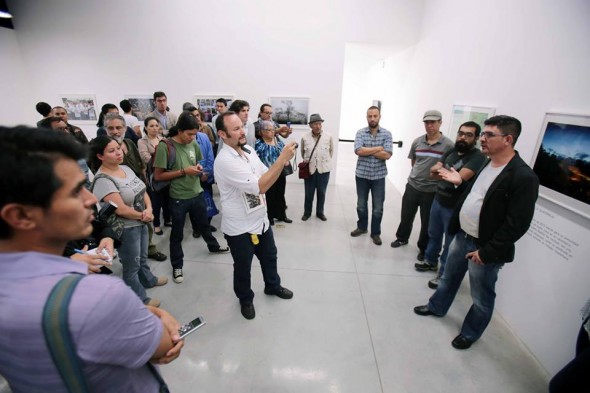 photo: Danilo de Jesus Ramírez
MiMundo.org participates with two images in the 2013 edition of ES Fotoperiodismo, a 100-image photojournalism exhibit showcasing some of the most relevant work produced in Central America from July 2012 to July 2013.
The Guatemala City inauguration of the exhibit at the Centro Cultural de España took place on March 21st, 2014, and will remain until the last week of May.
Centro Cultural de Espeña:
6ª Ave 11-02, Edificio LUX, Nivel 2
Zona 1, Ciudad de Guatemala.
Slideshow of all 100 images can be seen here.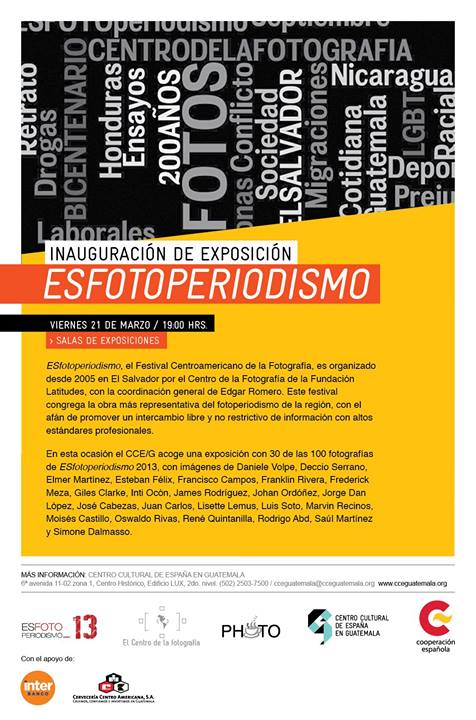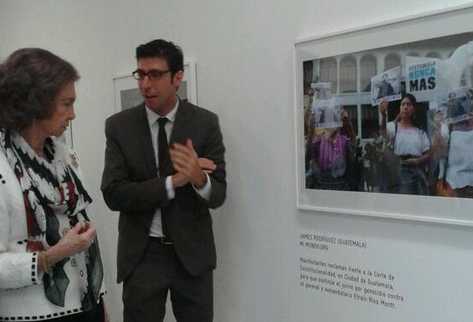 Spain's Queen Sofía looks at a MiMundo.org image from the Ríos Montt Genocide case during the ESFotoperiodismo exhibit in Guatemala City on March 20, 2014. Photo by: Prensa Libre.